Online Banking plus Bill Pay
Be informed...FDIC released a new educational resource for safe online banking strategies to help you protect and maintain your computer system and data: "Cybersecurity Guide for Consumers (PDF)."
Online Banking plus Bill Pay from the Hicksville Bank, "Your Hometown Bank", keeps you relaxed and in control.
It's a safe and secure system to view and manage all your accounts and to pay your bills. The system is available 24/7 using any internet connection anywhere. Simplicity with one website and one access ID & password to manage your accounts and pay all your bills!
Take a look at everything you can do online:
View checking, savings, CD, IRA & loan account balances
View transaction details and images of your checks
Transfer funds between Hicksville Bank (HB) accounts
Set up automatic recurring transfers between HB accounts
Pay bills from your HB checking account (personal account &  business account)
With our Bill Pay option, you can:
Pay any business
Make person-to-person payments or transfers*
View, pay and track your bills from one central place
Choose and schedule the date for payments to be made on
Relax knowing your payments are guaranteed to arrive on time**
Stop or change a payment at any time (unlike auto debit)
Receive your vendor billing statements on-line through the bill pay site
*Fee applies
**As long as you schedule the transaction in accordance with the Bill Pay guidelines.
Remember only one website and one access ID & password to access your accounts and pay all your bills!
Electronic banking operating systems (OS) and web browsers requirements:
Compatible Desktop Operating Systems: Microsoft Windows 7, 8.0, 8.1 and 10
Please note: Microsoft XP and Vista will not be compatible operating systems.
Compatible Mobile Device Operating Systems: Android KitKat Level 20 and above iOS 8 and above
Compatible Web Browsers: Microsoft Edge, Microsoft Internet Explorer (IE) Desktop and Mobile version 11, Microsoft IE Desktop versions 9 and 10, Firefox 27 and higher, Google Chrome 38 and higher, Mobile Safari versions 5 and higher
Please note:  You must be a Telebank user to register for Online Banking.
Stop Payment: Terms and Conditions
If you need any assistance, please feel free to contact one of our branch locations at 419-542-7726 (Hicksville), 419-298-2353 (Edgerton), 260-927-1700 (Auburn) or toll free at 800-334-1862.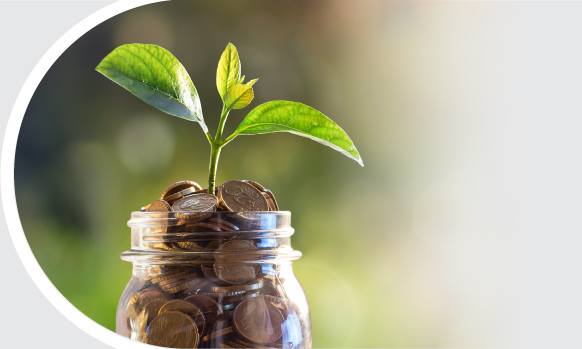 Also need a Personal Savings Account?
Look no further, THB offers a great selection of Personal Savings Accounts.
Explore all your options today.