The Hicksville Bank is a locally owned community bank seeking to attract the best talent in the communities we serve. The Hicksville Bank is an Equal Opportunity Employer. To respond to job listings at The Hicksville Bank, you may use one of the following methods addressing correspondence in confidence to Human Resources:
Submit the fillable Job Application Form available at the bottom of this page
Mail resume along with salary requirements to the attention of Human Resources at: The Hicksville Bank, PO Box 283, Hicksville, OH 43526
E-mail to Human Resources at: humanresources@thb.bank  
You may fax your resume to Human Resources at the following number: 419-542-8046
Transparency in Coverage (TIC) regulations require health insurers and group health plans to create machine readable files (MRFs) that contain the negotiated rates for in-network providers and allowed amounts derived from historical claims for out-of-network providers and make those files publicly available: COVERAGE PLANS.
Controller 
Reports To: Chief Financial Officer

Controller Duties and Responsibilities:
Prepare Call Report for Bank quarterly.
Compile Y-9 semi-annually and Y-6 annually for bank holding company.
Assist with documentation and supporting information to internal and external auditors, during audits, and banking regulators, during examinations.
Assist CFO with approval of Accounts Payable; review Vendor Maintenance.
Wire Transfers (FinCen & OFAC lists).
Determine Funds Position at Correspondent Banks and balance bank daily.
Process purchases and sales of securities and entries for investment portfolio. Review monthly reports for accuracy. 
Complete annual review of municipal bond portfolio.
Oversee daily OREO maintenance and reporting.
Prepare End of Month Reports for Board meeting.
Prepare Prepaid Expenses and Fixed Assets.
Maintain financials for the bank holding company.
Assist with Annual Budget and Profit Plan.
Complete monthly update in Foresight software for budget and liquidity needs.
Serve as a member of the bank's ALCO Committee and preparation of ALCO Meeting Minutes.
Serve as a member of the bank's Management Committee.
Monthly preparation of FHLB MPP Loan Report and Funds Remittance.
Balance FHLB Loan Accounts; maintain funding info for all loans sold to FHLB.
Report Sales & Use Tax (Defiance and Williams Counties, State of Indiana), monitor on monthly basis for fraudulent activity.
Monitor Public Funds on Deposit, pledge appropriate collateral, complete required reporting for the State of Indiana, and State of Ohio Public entities.
Review quarterly account reconciliation review.
Resolve FMS transactions daily.
Remit Fed Tax Withholding amounts bi-weekly, IRS Form 945 annually.
Quarterly preparation of FR 2900Q deposit reporting.
Monthly tracking of NSF totals
Fill in as back-up to Staff Accountant and Accounting Clerk positions.
Provide back up to certain duties of the CFO.
Perform all other duties as assigned or requested.
Miscellaneous Duties and Responsibilities:
Backup for exception tracking reports to include regulatory matters.
Backup to compile reports to present to the Audit Committee.
Assist with supervision of facilities maintenance and repair.
Participate in internal and external training as appropriate.
Participate in civic/community organizations.
Requirements:
5 years of bank accounting experience.
Preferred Qualifications:
Bachelor's degree in Accounting or Finance.
Well-developed interpersonal and communication skills (both verbal & written).
Strong attention to detail with the ability to work efficiently and accurately.
Demonstrated problem solving skills with the ability to make good decisions and exercise independent judgement.
Our Vision: Champions are champions not because they do anything extraordinary but because they do the ordinary better than anyone else.
The Hicksville Bank is an Equal Opportunity Employer.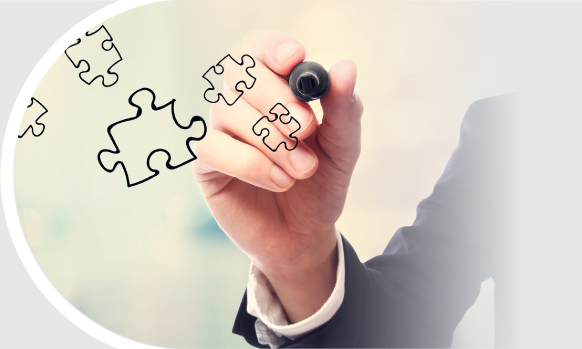 Also need a Business Checking Account?
Don't worry, we've got you covered.
Select the right account today.