The Hicksville Bank is a locally owned community bank seeking to attract the best talent in the communities we serve. We are an equal opportunity employer. To respond to job listings at The Hicksville Bank, you may use one of the following methods addressing correspondence in confidence to Human Resources:
Mail resume along with salary requirements to the attention of Human Resources at: The Hicksville Bank, PO Box 283, Hicksville, OH 43526
E-mail to Human Resources at: humanresources@thb.bank
You may fax your resume to Human Resources at the following number: 419-542-8046
Job Title:         Part-Time Account Representative (Auburn, IN)
Basic Functions: Having completed teller training, operates a full service teller window and processes all bank transactions negotiated at the teller window. Cross-sells the Bank's products and services.  Maintains a customer service attitude and assists fellow employees as needed.
Duties and Responsibilities:
Is accountable for representing the Bank to the customer in a courteous, professional manner and providing prompt, efficient and accurate service in processing transactions.
Maintain customer privacy at all times.
Receive checks and cash for deposit to savings and checking accounts, verifies deposit amounts.
Examine checks for endorsement and enter transactions into Bank via on-line teller terminal.
Cash checks and pay money from savings and checking accounts upon verification of signatures and customer account balances.
Inspects all checks, bonds, money orders, savings withdrawals, etc., to determine their negotiability.
Receive loan payments ensuring that payments equal the amount that is due on the loan and that all late charges, if applicable, are collected and enter into the Bank's records via on-line terminal.
Accept lock box payments.
Redeem bonds and issue official checks and collect appropriate charges.
Process mail and night depository transactions.
Process MasterCard, Visa and Discover cash advances.
Balance individual work and cash drawer daily.
Learn details of the Bank's products and services, policies and procedures and adhere to.
Cross-sell the Bank's products and services to the customer.
Participate in department, branch and bank wide staff meetings.
Assist Safe Deposit Box owners in accessing their lock boxes.
Wrap coin in coin wrapper machine.
Distribute end of month statements to business customers. Log signature of customers.
Provide customer information on deposit and loan accounts via inquiry screen.
Assist customers with check orders.
Assist with answering telephone when needed.
Provide dual control assistance as needed.
Maintain clean and organized workstations.
 These are essential functions of this position, in conjunction with the Americans with Disabilities Act.  EOE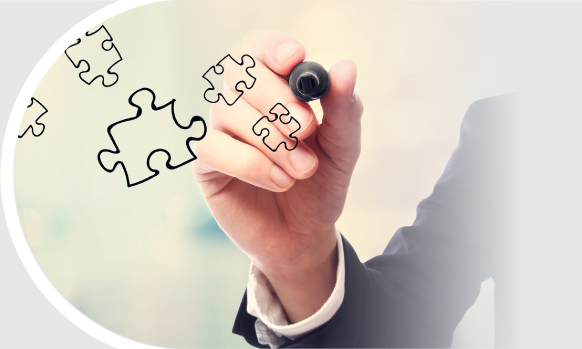 Also need a Business Checking Account?
Don't worry, we've got you covered.
Select the right account today.